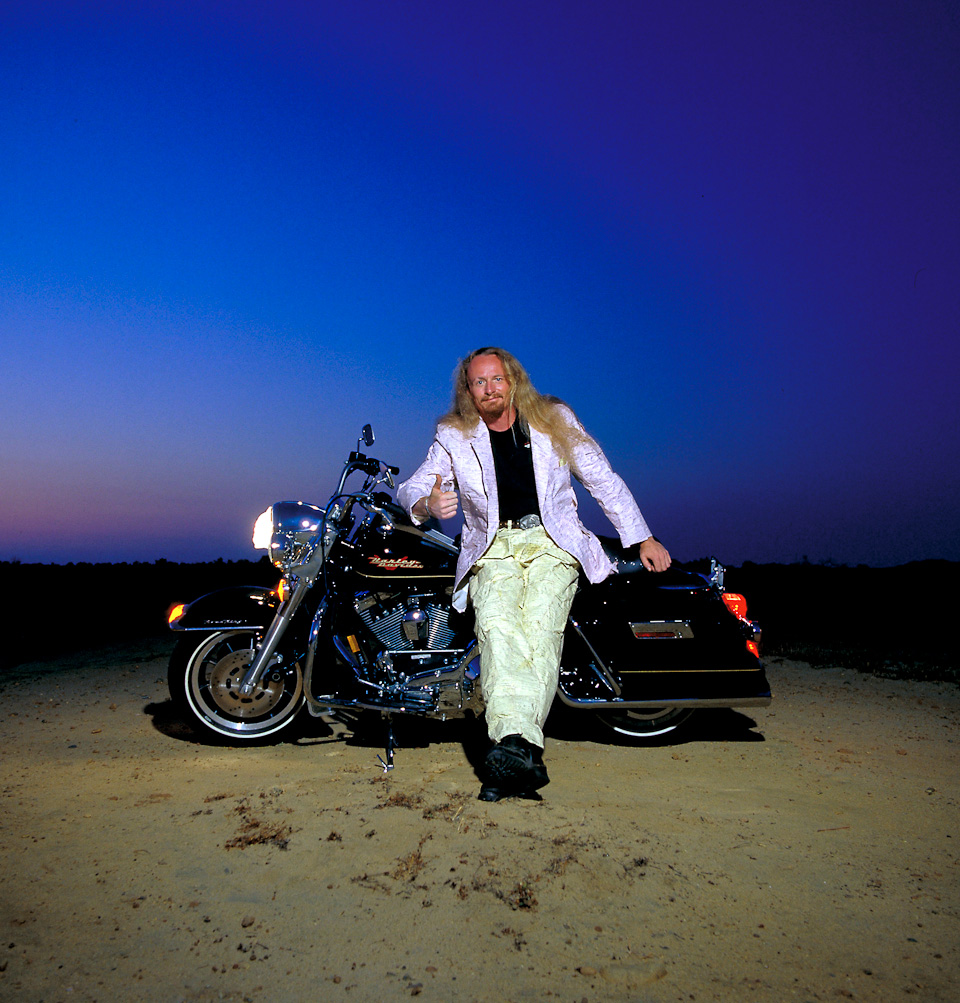 Following Bob's "Harley Skull"  my first thought was a shot I did a few years back.  This is the man with the most non-compliance "Helmet Tickets" in the United States of America.
He goes by the name, Red Baron.  He is an investigator for a law firm that defends people for "Helmet Tickets".
Red is wearing a suit made of "Helmet Tickets" pink for the California Highway Patrol and yellow for San Diego Police Department.
Note the headlight, it is the death mask, the Harley Skull, the first of many modifications. He is propped up against a brand new Harley that replaced his recently stolen bike.  He normally would have had to wait months to get this bike, but things occurred that speeded that process up.  The process of replacing virtually every stock piece on the bike has begun and will take quite some time to make it his own.
Colorful guy and knows all the women that dance for a living in San Diego.
Great guy and we had a memorable night out after we made this shot!
To see the whole collection of images, posted everyday, go to the http://DailyPhotoGame.com
Possibly Related Posts:
Posted: May 13th, 2014 under Daily Photo Game, Lifestyle, Portrait.
Tags: death mask, Deathmask, dusk, Harley Davidson, helmet, motorcycle, red baron, red hair, tickets
Comments: none